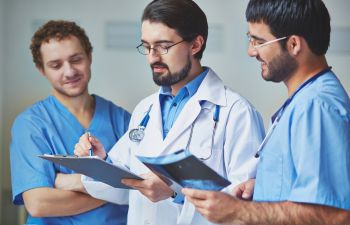 If you needed surgery and could get the same or improved quality of care that you could get from a hospital, but at a 45-60% price reduction, would you do it? Of course, you would! Thankfully you can do just that in our San Jose outpatient surgery center.
Why Are Outpatient Facilities Cheaper Than Hospitals?
The price difference between the two is due to the lean structure of an outpatient facility, and increased efficiency.
For starters, hospitals have a very high overhead: like in the form of administrative costs such as administrative staff and support staff. Also maintaining the large facility itself is very costly. To cover these expenses, hospitals will charge a higher fee to patients for the same surgery that can be performed at an outpatient facility much cheaper.
If a patient comes into the emergency room and doesn't have insurance, then they'll likely have to write off the cost of treating the patient. To make up for this loss, the hospital will shift that cost to other patients, like those having surgery, by raising their rates.
Other Benefits of Outpatient Surgery Center
Not only will you save money, but you'll benefit from getting expert care from a professional staff that has the same credentials as those in a hospital setting.
Most outpatient facilities are easy to get in and out of. Finding parking is easy and you don't have to worry about getting lost in a huge building.
A smaller setting means we can get to know you better and give you more attention and personalized care, and quicker visits. When you're a patient of ours we treat you like family.
Trinity Surgery Center is happy to provide care for patients of San Jose. If you're in need of surgery, then give us a call to find out more about our facility.
Posted on Behalf of Trinity Surgery Center