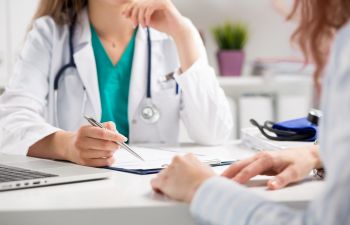 Ambulatory surgery is a minimally invasive, outpatient procedure that has you walking out of the facility and back in your home in no time. Ambulatory surgeries are conveniently completed at surgical centers like Trinity Surgery Center of San Jose.
About Ambulatory Surgery Centers
Ambulatory surgery centers are cost-effective, provide services in a convenient environment, and are less stressful for the patient than going to the hospital. They have fully equipped operating rooms and highly skilled nurses and other medical staff. With a smaller setting, patients receive more personalized, and quicker care.
What Procedures Does Trinity Surgery Center Perform?
Our facility focuses on your orthopedic needs and can provide you with a number of pain management procedures, including injections, nerve blocks, and regenerative therapy.
More specifically, at Trinity Surgery Center in San Jose, we can help ease the pain associated with sciatica, herniated discs, and chronic back pain by giving you caudal epidural cortisone injections. This medication consists of a steroid and anesthetic which will give you long term relief that is effective in as little as 30 minutes.
Not sure what is causing your pain? We can perform diagnostic procedures like discography, which will help us determine the source of your discomfort.
Spinal fractures can cause pain and even give you a slumped appearance. If this is the case, you may benefit from percutaneous kyphoplasty. This procedure places a balloon into the collapsed vertebrae, allowing it to return to its normal shape.
Out Patient Surgery in San Jose, CA
If you have orthopedic issues and are looking for a great team of experts to help take care of you, then look no further. Call Trinity Surgery Center today. We look forward to meeting you!
Posted on Behalf of Trinity Surgery Center