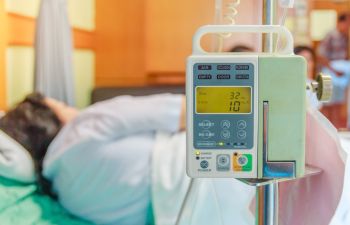 Preparing for surgery at a hospital can be hectic, time consuming and a little confusing. It starts with phone calls from the scheduler confirming your surgery date, and informing you of who else you need to talk to and schedule with. Next you talk to someone in accounting about your insurance. It's going to take some time for them to get the approvals needed, so you have to call back in a few days.
A week before your surgery, you have a pre-op appointment, and you end up wandering around the hospital: Admissions to accounting, to the triage area for a nurse to check your vitals, to a private room where someone goes over lots of paperwork and your instructions for the day before your surgery.
The whole thing is a hassle. If you have to stay overnight at the hospital, the ordeal can be worth it. But for that day surgery… Wouldn't you be better off at a surgical center? At Trinity Surgery Center, we think so!
Smaller and More Efficient
Surgical centers are just that: small in size and staff, and efficient in patient care and administration. We don't have the large bureaucracy and red tape found at a hospital; instead we are a lean, well-oiled machine.
When you're getting ready for surgery at Trinity Surgical Center you'll have one point of contact. Our office staff will provide your pre-op paperwork, work on your insurance approval, and take you to the medical staff for vital stats like blood pressure and bloodwork. Everything is in one place! It's a better way to "operate" for our patients and for our doctors! Request your consultation today.
Posted on Behalf of Trinity Surgery Center